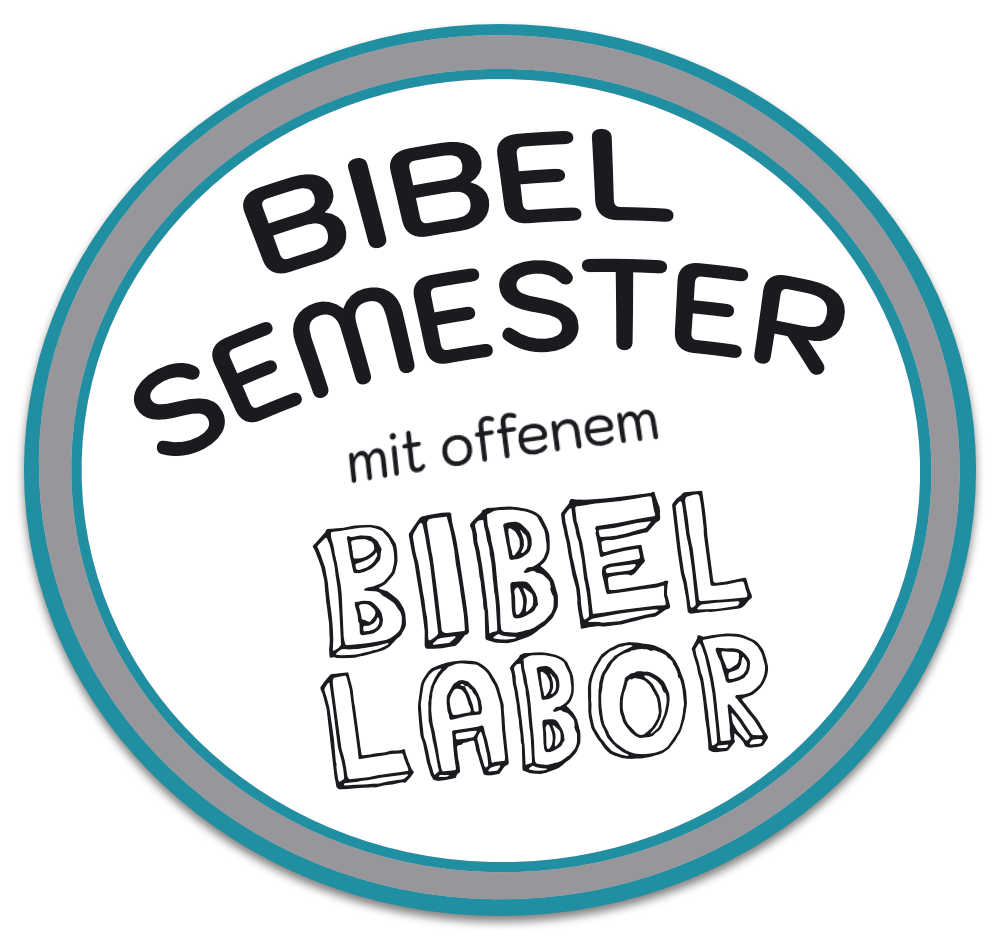 English Course with German Translation!
Who is Bibel Semester for?
For English speakers and German speakers
For "believers" and "non-believers"
For religious people and non-church goers
For young and old
For Atheists, Christians, Catholics, Lutherans…
For YOU!
For anyone that would like to hear, learn and know more about the Bible
What can you learn?
A familiarity and confidence in reading the Bible
The difference between the rumors and what the Bible actually says
How and what you can use the Bible for
How to understand difficult parts of the Bible
How to study the Bible without the aid of a Pastor or Priest
Wie kannst du das alles lernen?
PART 1: Input Sessions with Tim Mann, a theologian from California, USA
PART 2: Open Bible Lab – Self-motivated study at your own pace. Learn with other students in a stress-free, comfortable atmosphere.
What time?
10 Saturdays(every two weeks) starting on 23.09.2023
09:30 – 10:20 Input Session in the "Raumschiff"
10:30 – 12.30 Open Bible Lab in the "Obergeschoss"
DATES
23. September
07. & 21. October
04. & 18. November
02., 16. & 30. December
13. & 27. January
What exactly is an Input Session?
Tim Mann passes on his Bible knowledge in the form of 10 teaching sessions that build on each other.
The teaching takes place in our seminar/youth room called the "Raumschiff" (Entrance next to the Trafik).
What exactly is the Bible Lab?
The Bible Lab is not a place to consume Bible knowledge or other people's interpretations, but it's a place for each person to dig in and research. There's always someone standing by to talk through any questions you might have.
It's all about independent study, according to your interest, and at your own pace. Just like in a lab, but in a comfortable atmosphere with coffee and cookies!
We provide:
Various study spaces (living room, cafe, desk)
Printer/copier
Use of the cafe
Study Bibles and research books
Someone standing by to accompany and answer questions
The Bible Lab takes place in the "Obergeschoss" (Entrance around back, across from the construction site).
What is special about Bible Semester in Gallneukirchen?
Not only lecture time, but also accompanied self-study
You can choose your study environment, switching any time from the couch to the bar or over to the desk.
You don't just consume, but actively learn! You have control over your own progress and pace.
The Bible Lab is open for you to freely come and go, with no time requirements
What does Bible Semester cost?
We ask for contribution of 50 Euro to off-set our costs. But we are happy for any extra donations, so we can keep providing our guests with cookies, coffee, and learning materials!
WE ARE LOOKING FORWARD TO GETTING TO KNOW YOU!